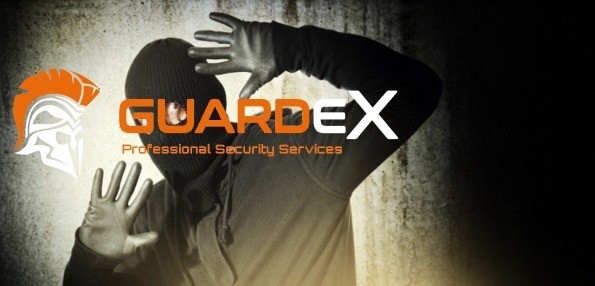 Lockdown Security Services Christchurch
Guardex Security Services Will Not Be Affected During The Shutdown
Existing clients will not be affected and will be given the same level of service over this shutdown period. Should you wish to change and upgrade your service options simply call us to discuss these changes on:
Tel: (03) 974 9293 or 0204 482 737 or you can email us on: info@guardex.co.nz
Alternatively if you are looking to set up new security services for your business or construction site for added protection over this shutdown period please contact us on the above information to discuss your security service requirements further with our support team.
Stay safe and most importantly protect your loved ones and be kind to others.
Thank you,
Guardex Security Admin
Insecure premises are an open invitation to burglars, so every business should have at least one Guardex Security Guard to ensure that your site is secure after staff have left for the day.
When carrying out building security checks, Guardex Security Guards regularly find:
 Doors that are left open or unlocked
 Windows left wide open
 Lights left on unnecessarily
 Machinery left switched on and running
 Heaters left on
 Vehicles left unlocked with keys inside them
 Suspicious people lurking about the premises
Aside from the building security aspects, Guardex Security Guards have found broken or leaking pipes and also smouldering ashes (for example caused by welding or other hot works) that are a serious fire risk. In these cases, the guard has been able to deal with the situation there and then, which has avoided costly damage to the buildings on site concerned.
Once your building is secure for the night, you have significantly reduced the likelihood that opportunist burglars will target your property by making it more difficult for them to get in. However, determined burglars may well still be interested in targeting you, so subsequent security patrol checks are important also.
After Guardex Security patrols have completed the first check of your building and can be sure that all is well, they can then perform further visits during the night (or during the daytime over the weekend) to provide a further deterrent.
Security patrol checks are an excellent deterrent to burglars, vandals and arsonists because patrolled premises mean that a security guard could turn up at any time unannounced.
Guardex security patrols regularly find suspicious vehicles and persons around client's premises and are experienced in dealing with offenders caught in the act.
Contact Us for an obligation free quote today
We Won't Be Beat On Price!
Guardex Security are more than confident that we can cut your costs by a healthy margin
We only cut your costs NOT the quality of our services
Give us a call +64 (03) 974 9293 for professional security services today